☼ - 

S'IL TE PLAIT INVENTE MOI UN PRÉNOM DANS LA TOURMENTE...
I was ask by the theatre des Halles of Sierre to create 2 visuals for the play:

S'il te plait invente-moi un prénom dans la tourmente 

pour pouvoir saupoudrer de soleil et s'en foutre joyeusement. I received the texte (written in one day) on monday and had 2 days to create this 2 illustrations.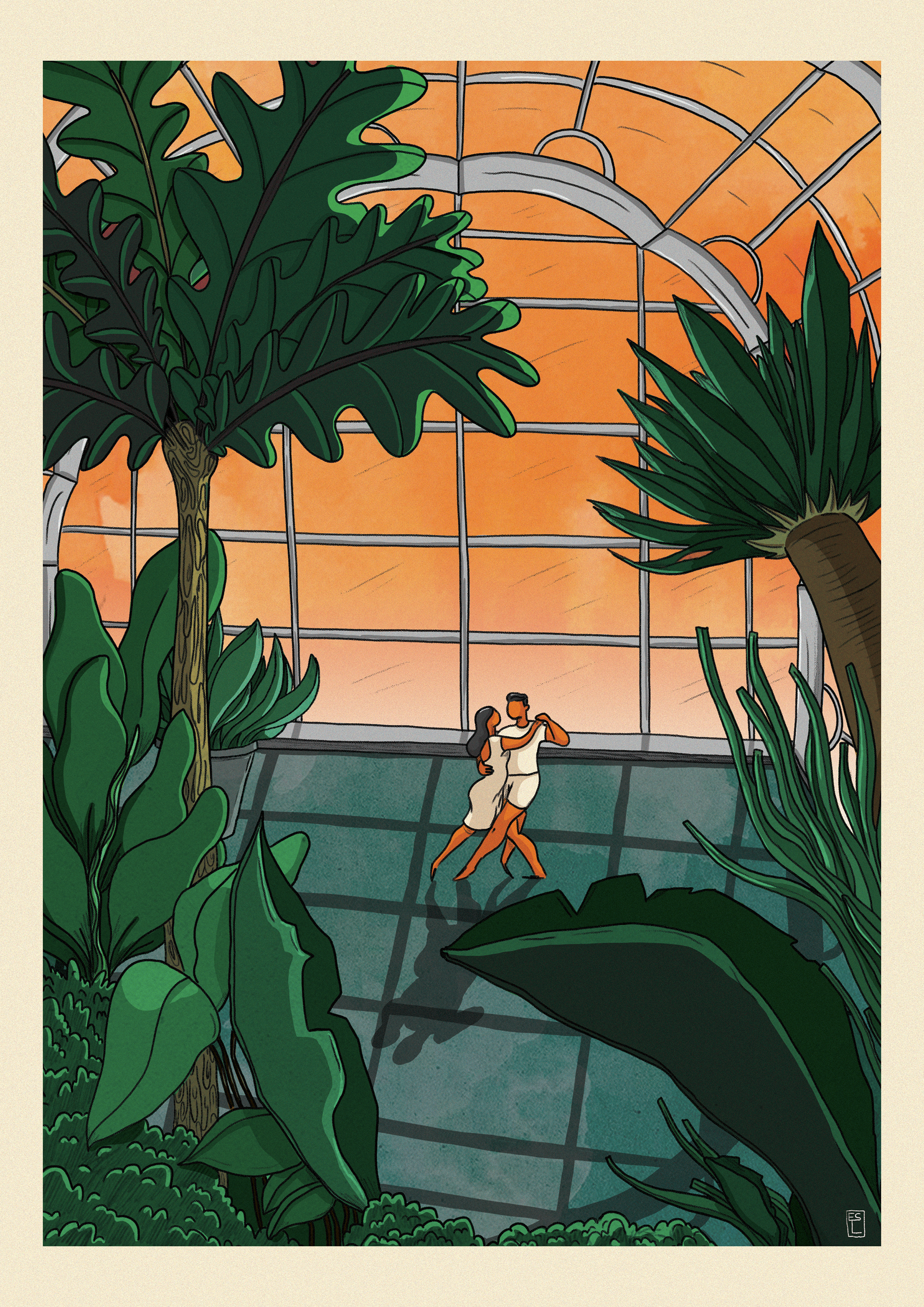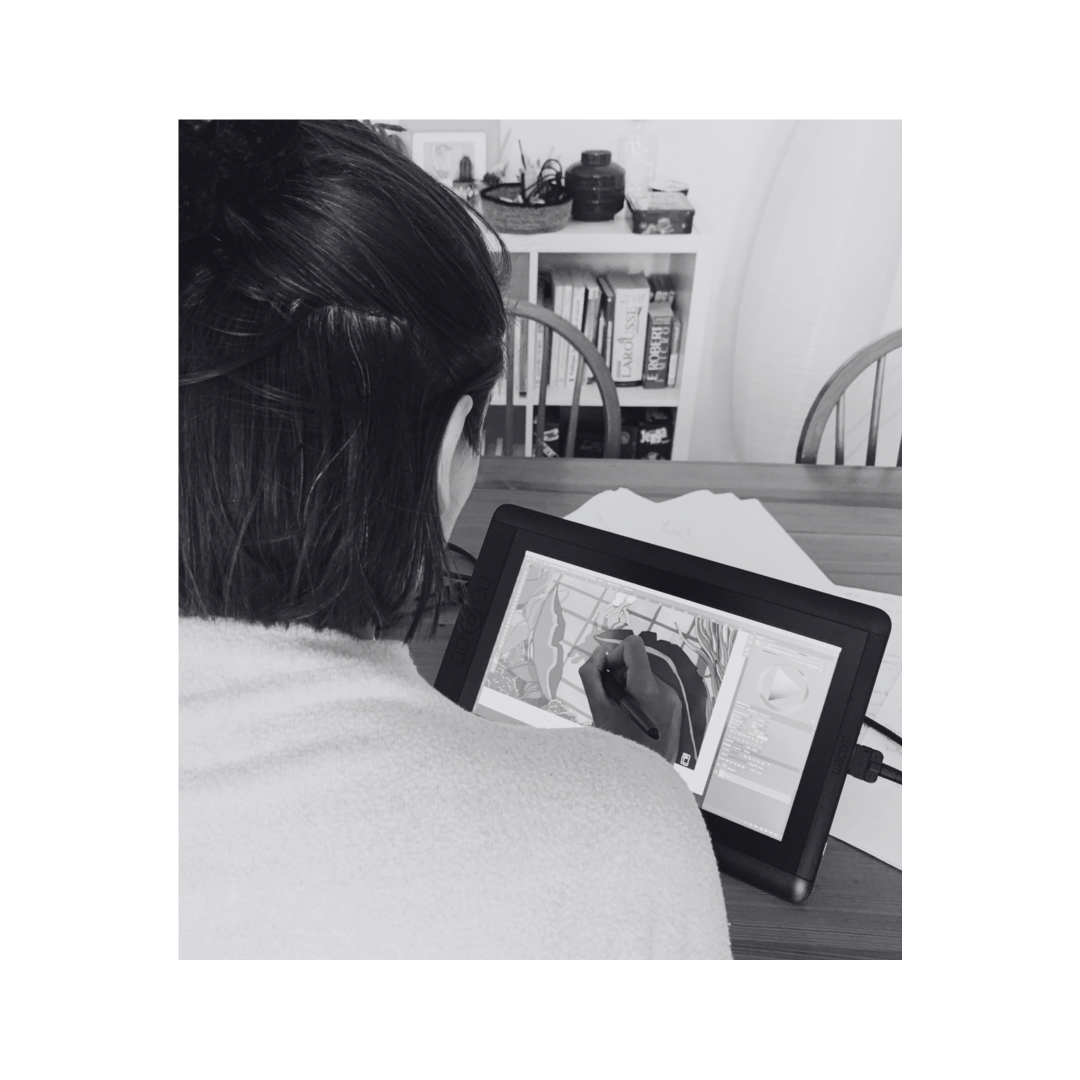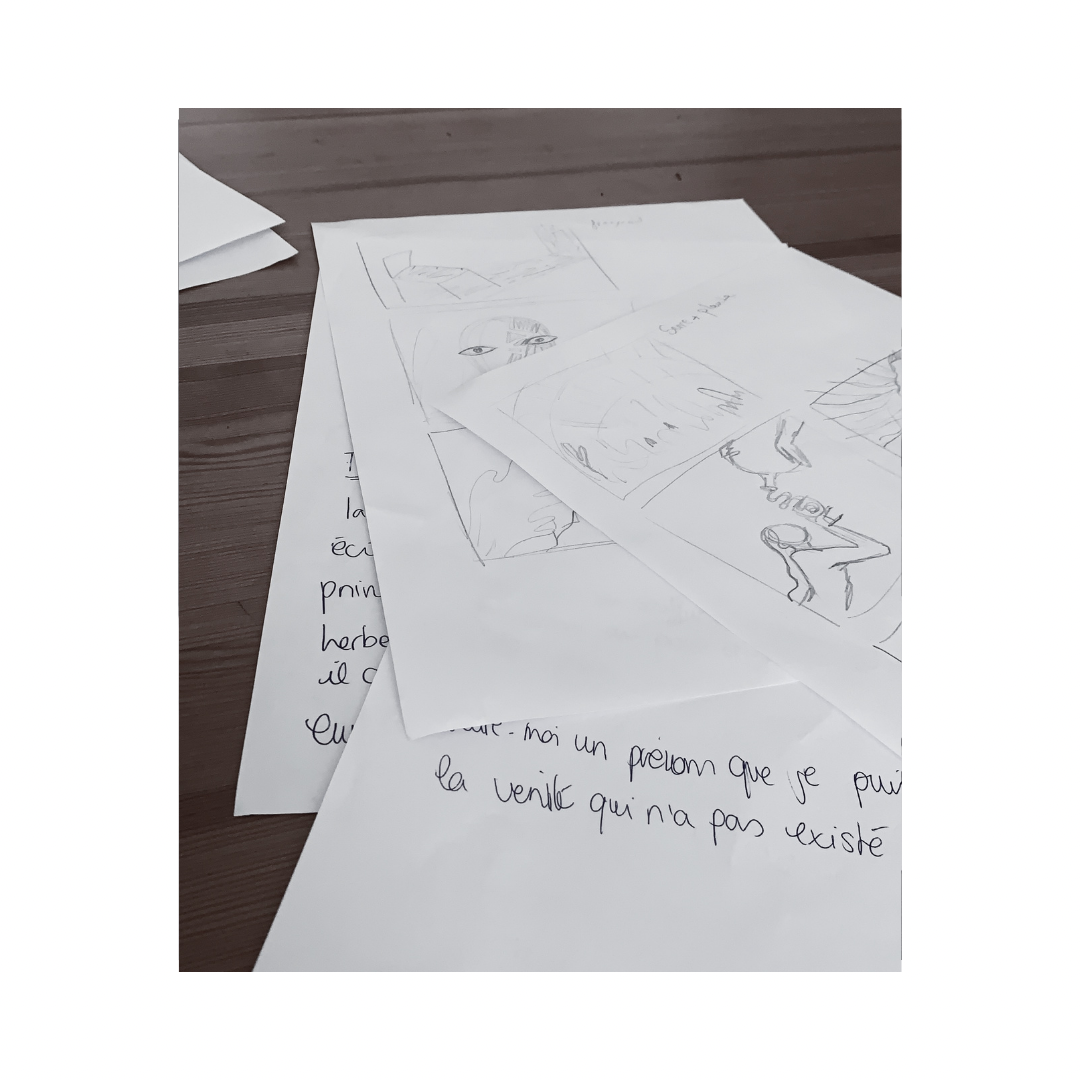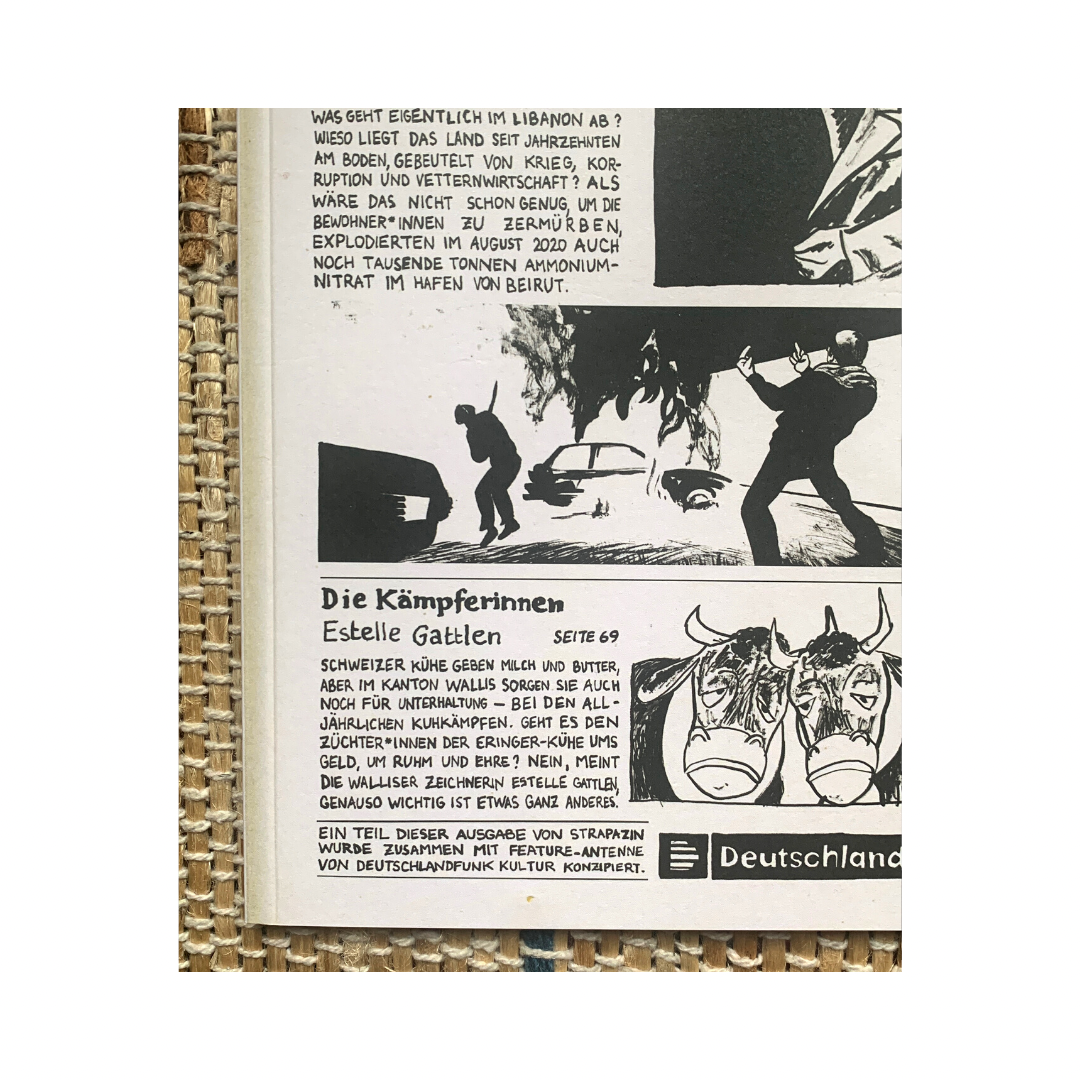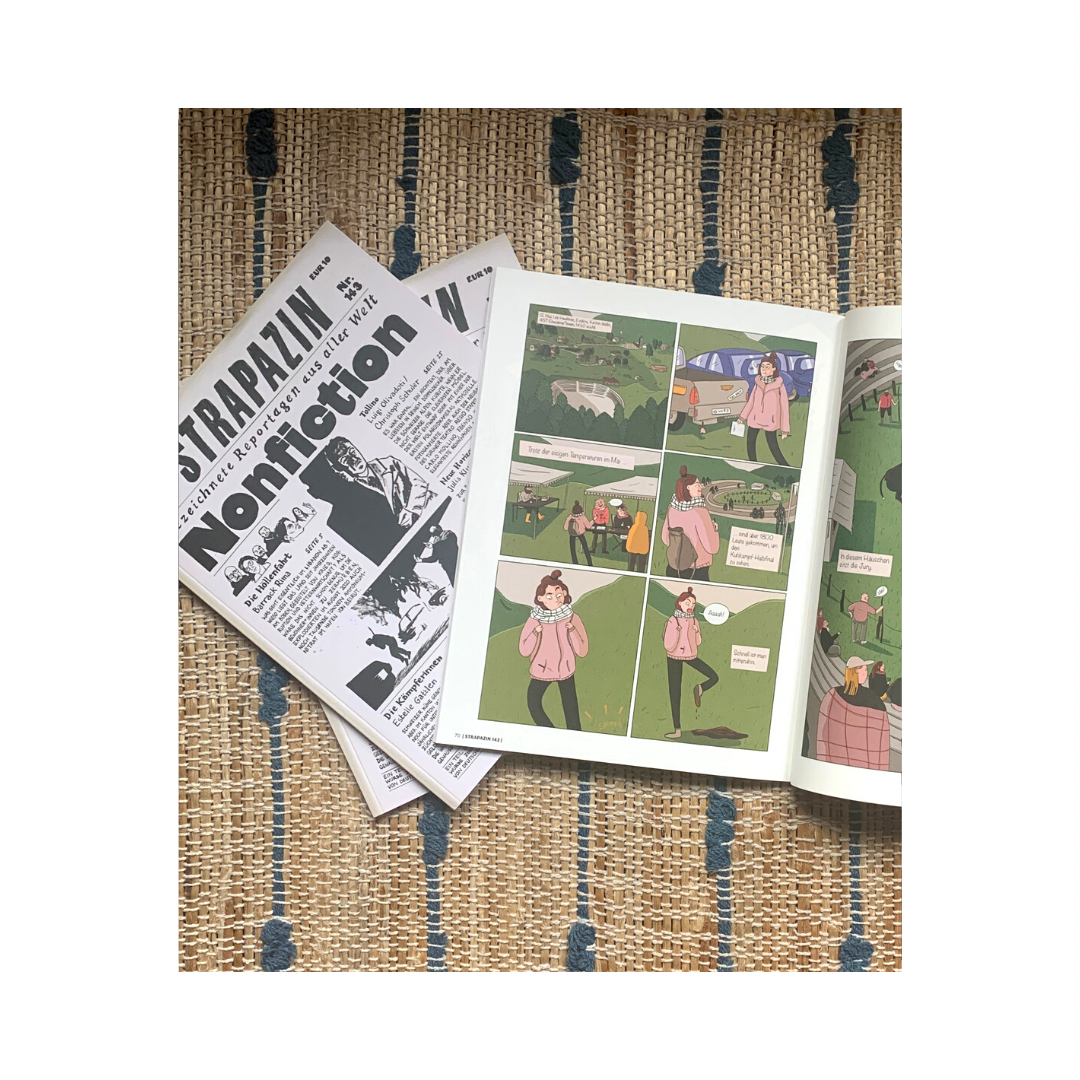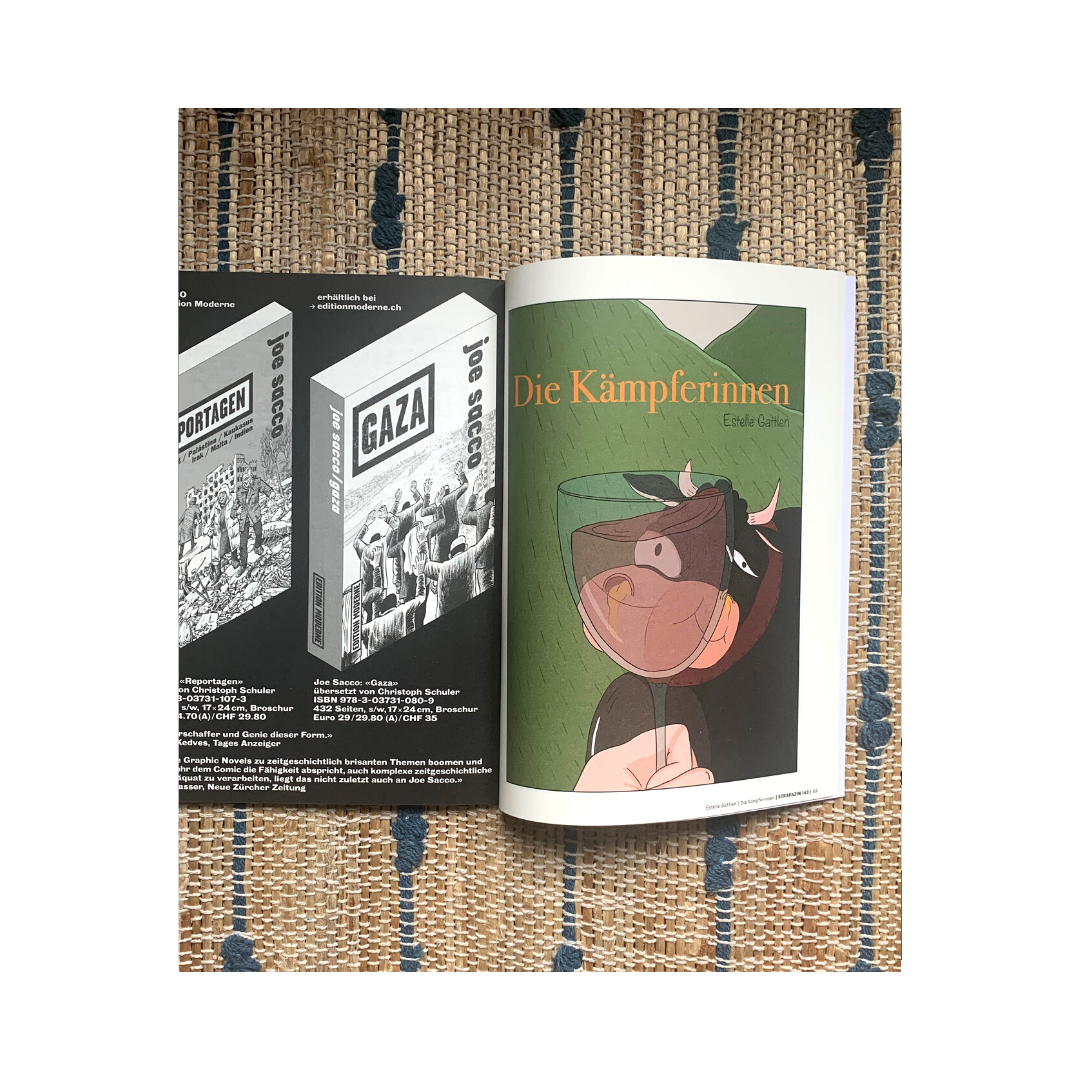 Avenue de la gare 8, 1950 Sion
From March to June 2021, you can find my work at the pop up store

la Supérette

in Sion among many other local artisans and artists. I'm selling some postcards, embroidery and illustrations. 
I'm so happy to announce you that I'm part of the freshly baked 
Voilà collective
. 2d, 3d, illustrations, concept art, we love to explore a wide range of different animation approaches and we strongly believe in enrichment through exploration. Find more on our instagram: @voilacollective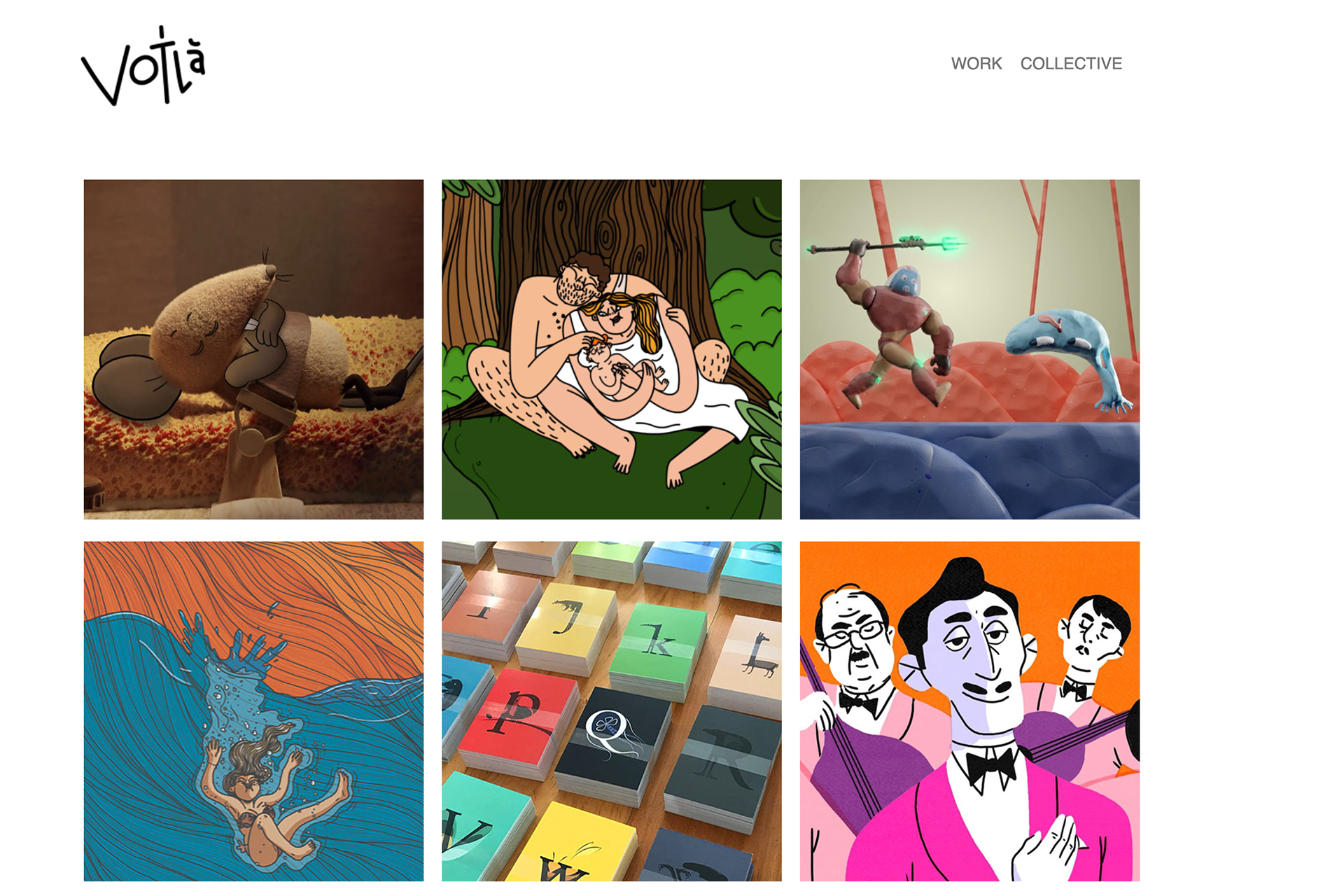 ☼ - My illustration

Midi

 is part of the ephemeral exhibition

ArtisteDici

in Sion, Wallis
You can discover my work until the 26th of February 2021 in the city, avenue de la gare 5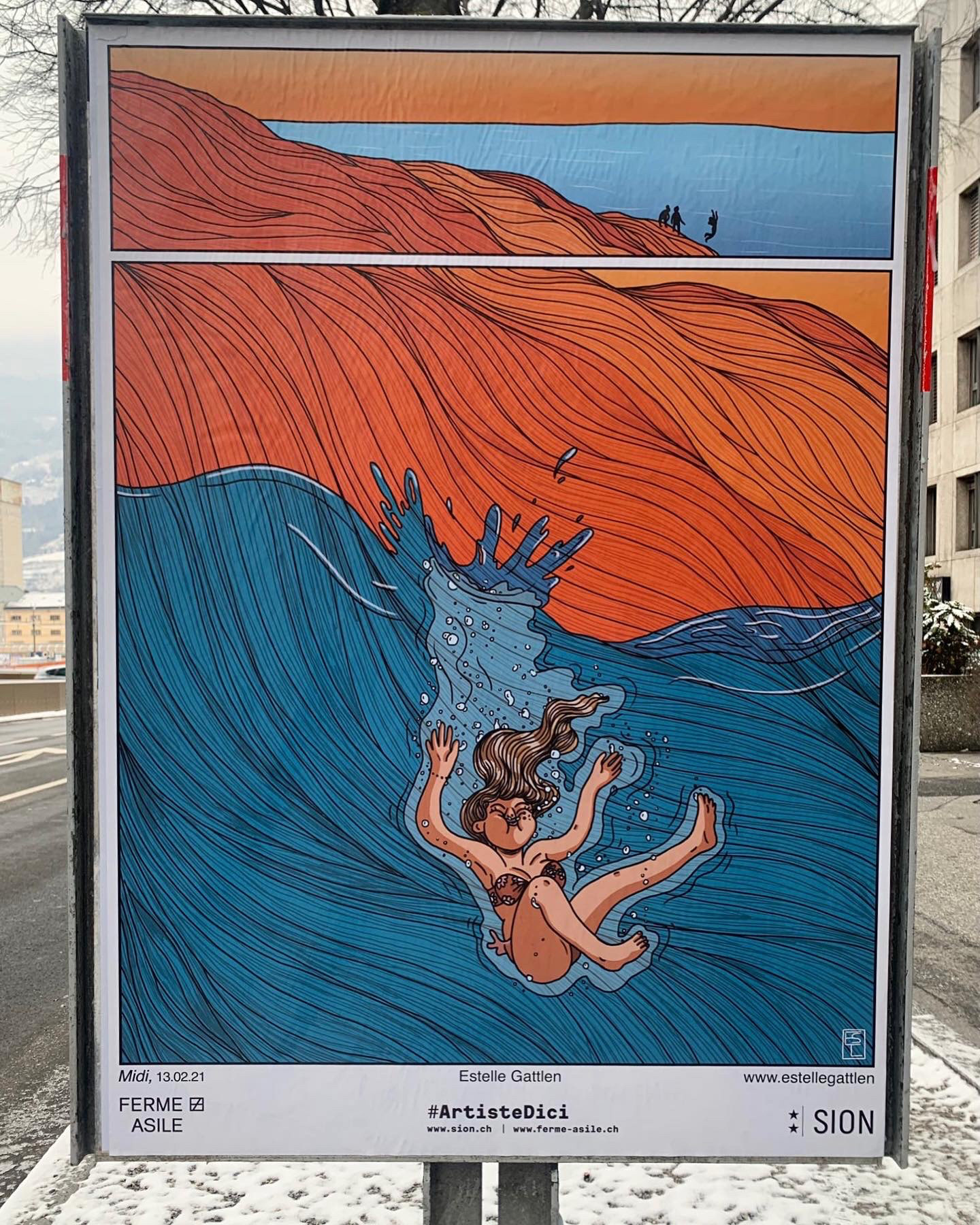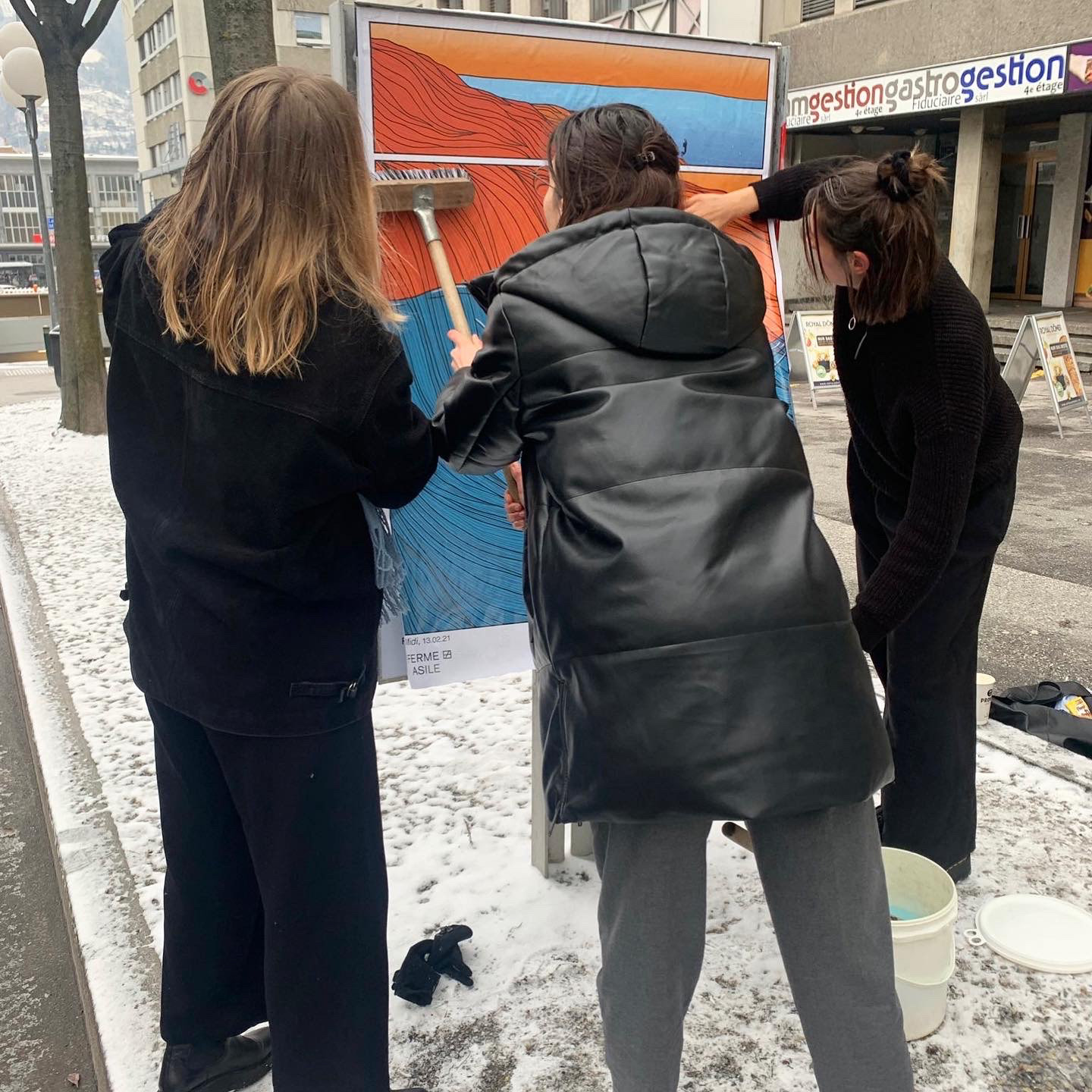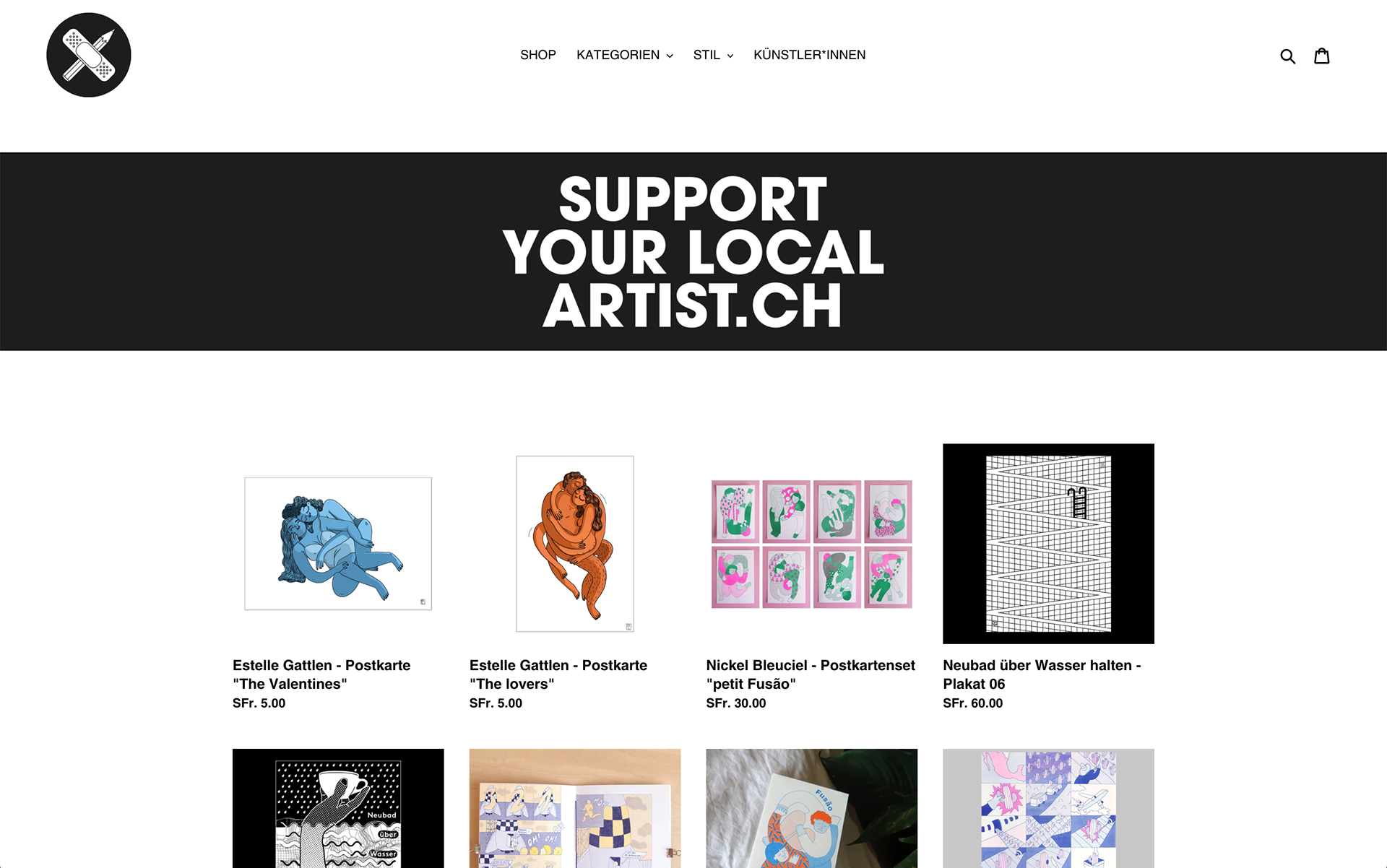 Avenue de la gare 8, 1950 Sion
Opening on 2021, March 2. Stay tuned.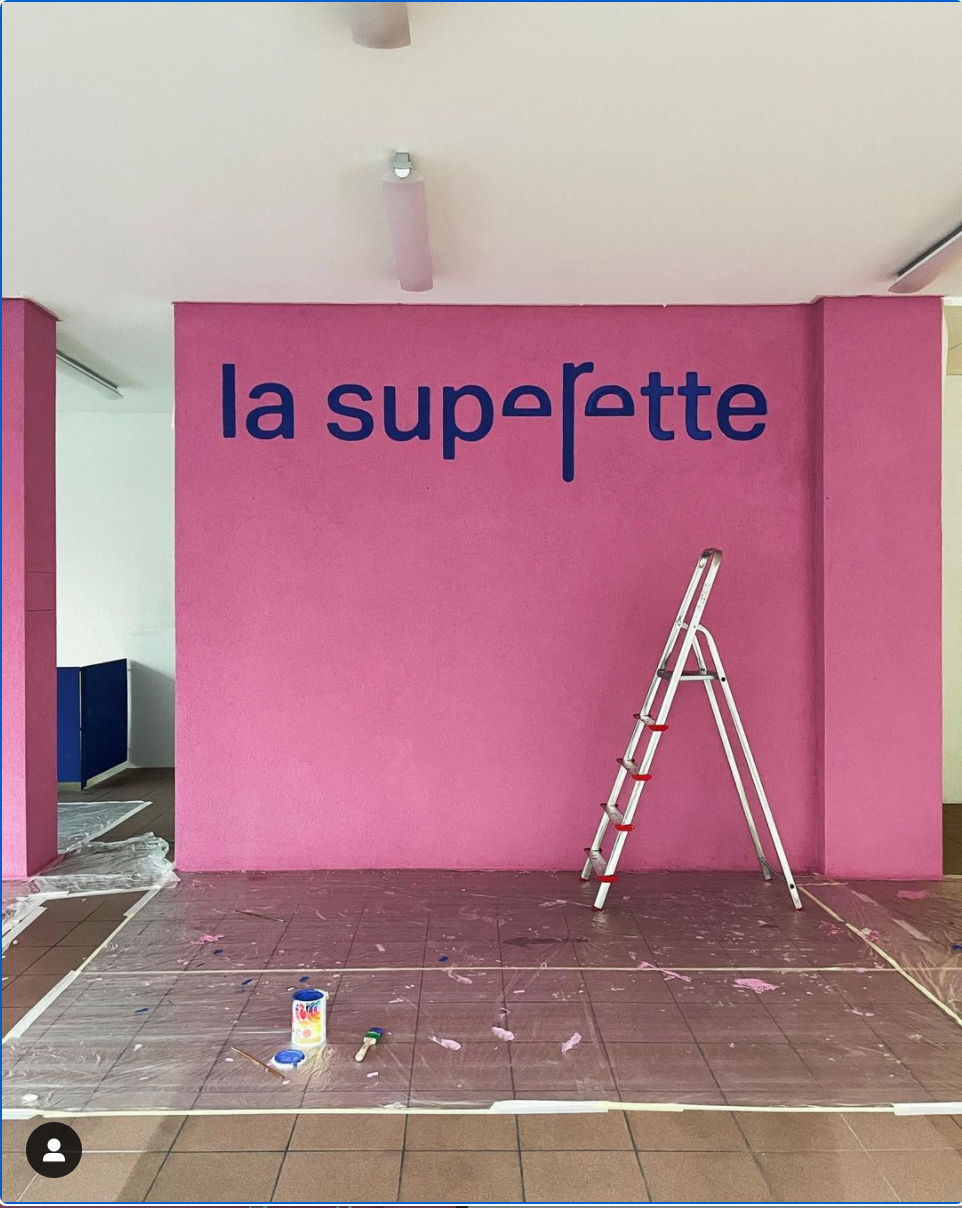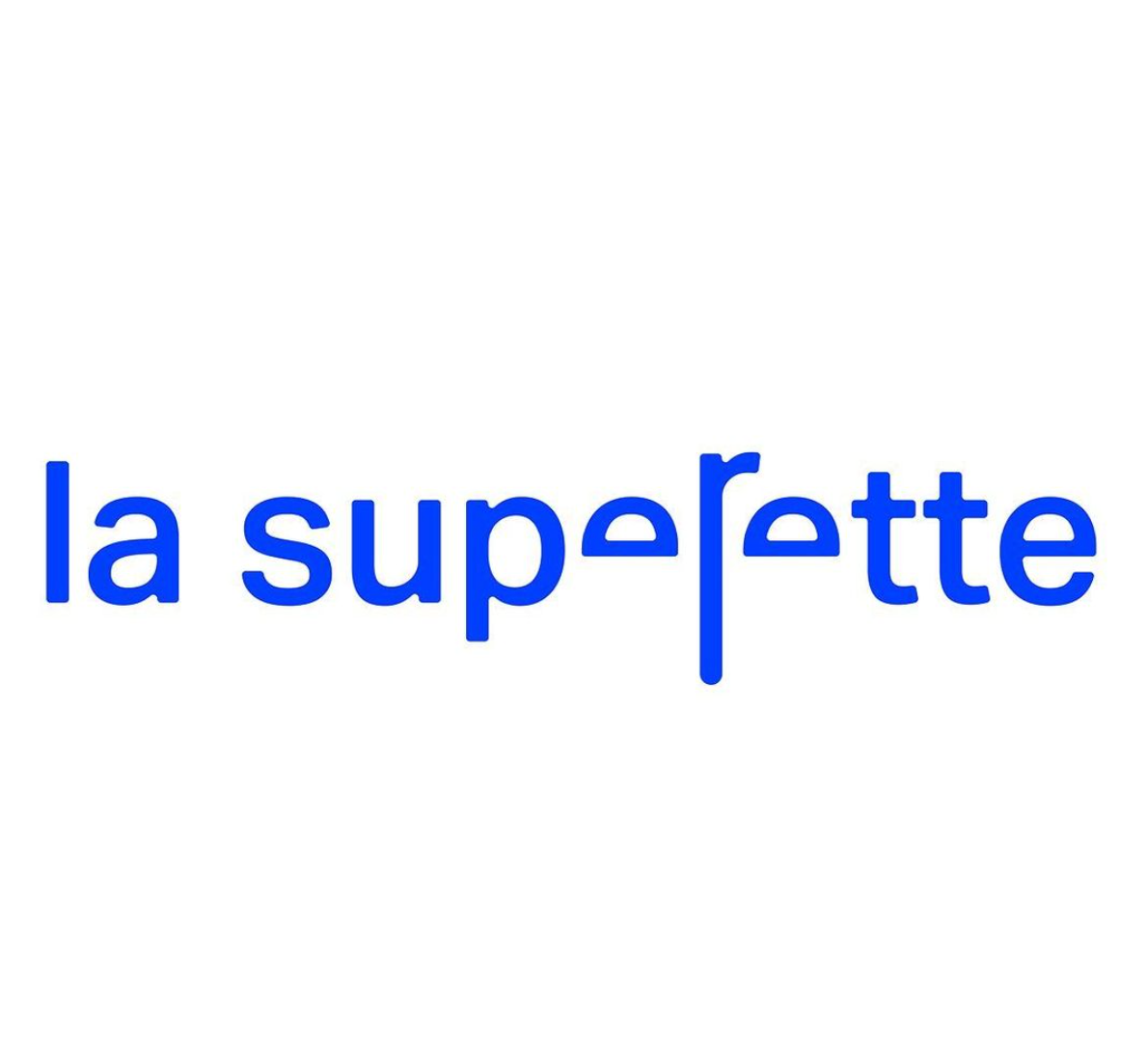 ☼ ​​​​​​​
-

Vis-à-vis

, It's over! Thank you all for coming!
"Vis-à-vis" is a stroll in the city, as the day progresses. The city awakens, it lives, it goes to bed. Like windows, Estelle Gattlen's illustrations and animations allow us to glimpse the daily scenes of these characters painted with acrylic or animated on a computer. 
In a building, behind a window, in a public transport or in public places, the paintings of life succeed each other.